June 2015 - September 2016

Illustration, Logo Design 
Intro
I was hired by App Press to redesign the UX and UI of their web app called App Press Studio which allowed users to build their own mobile app without knowing how to code. I wasn't able to finish because they were not sure if continuing its design and development was worth pursuing. So after that, I began redesigning and doing partial rebranding of their front-facing site which led to my continuation of the re-branding in the form of me creating several new site icons and illustrations for new blog posts. A year after I left they took down the App Press Studio web app but to this day App Press is still using many of my illustrations from the rebranding phase. 
User Dashboard 
The user dashboard is the default screen that appears after a user signs in. Here they can create a new project or access old projects. 
App Dashboard 
The app dashboard offers several tools for the user to manage their app. 
The Create tab is basically where the user's app lived. A user could choose which platform and device their app would be built for from the drop-down menu located below the top header (nav+analytics) bar. There are app sections designated by the gray bars and app screens within each section. A user could color-code, duplicate, and delete a screen by hovering over a screen, which would cause the screen options menu modal to appear.
When a user doubles-clicks a screen, they are taken to the screen editor where they can change the design and edit basic functionality for the UI elements.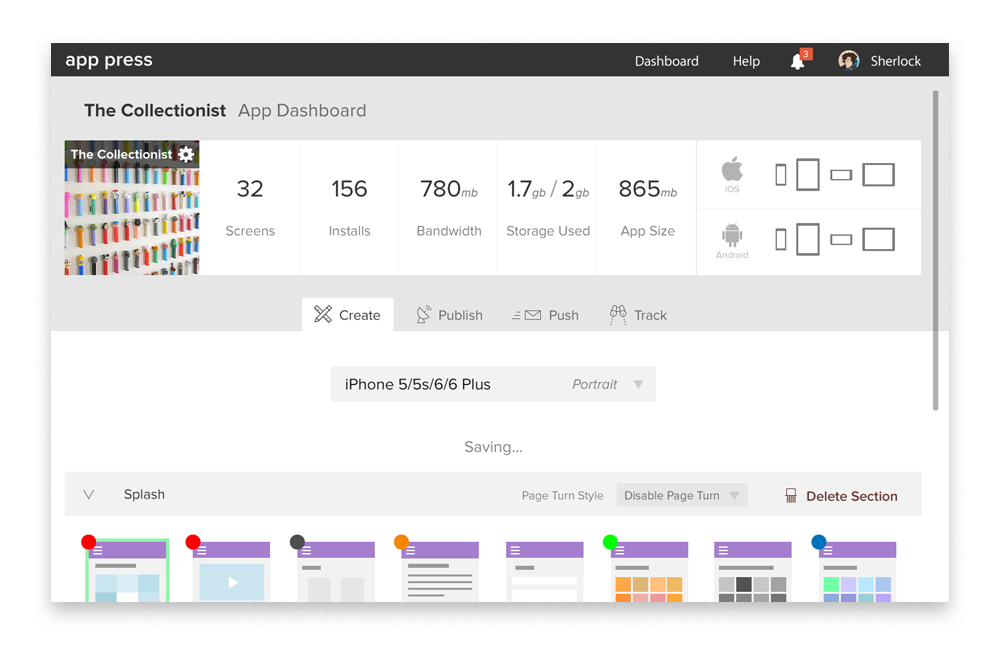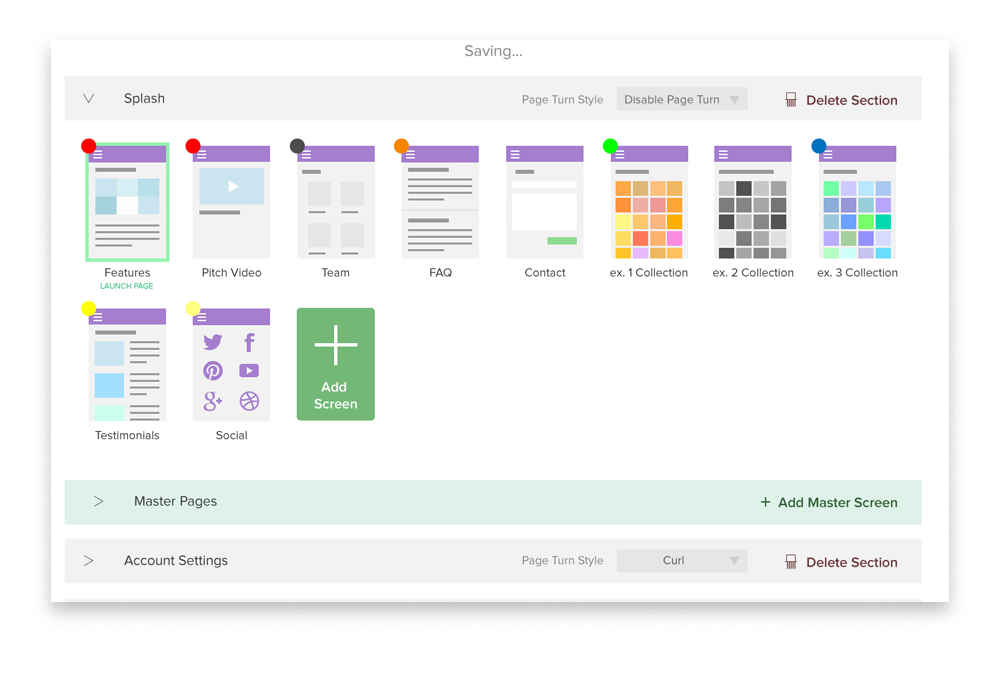 I should mention that this final approved design that you see below is not exactly how I would have wanted it. I had made a design that featured all the tabs (sections of the dashboard) in a row of their own just under the app-analytics, gray row at the top. Having it live in its own space would have made it a bit clearer as to what tab or dashboard page was currently selected. 
The reason the product manager decided to use this version was the fact that it would save some vertical space, which in a way I understand, but consider the fact that the top analytics bar could just have been made shorter by decreasing the size of the app profile pic. My tab UI design would have only needed around 10-20px of vertical margin to get it to sit well within the design.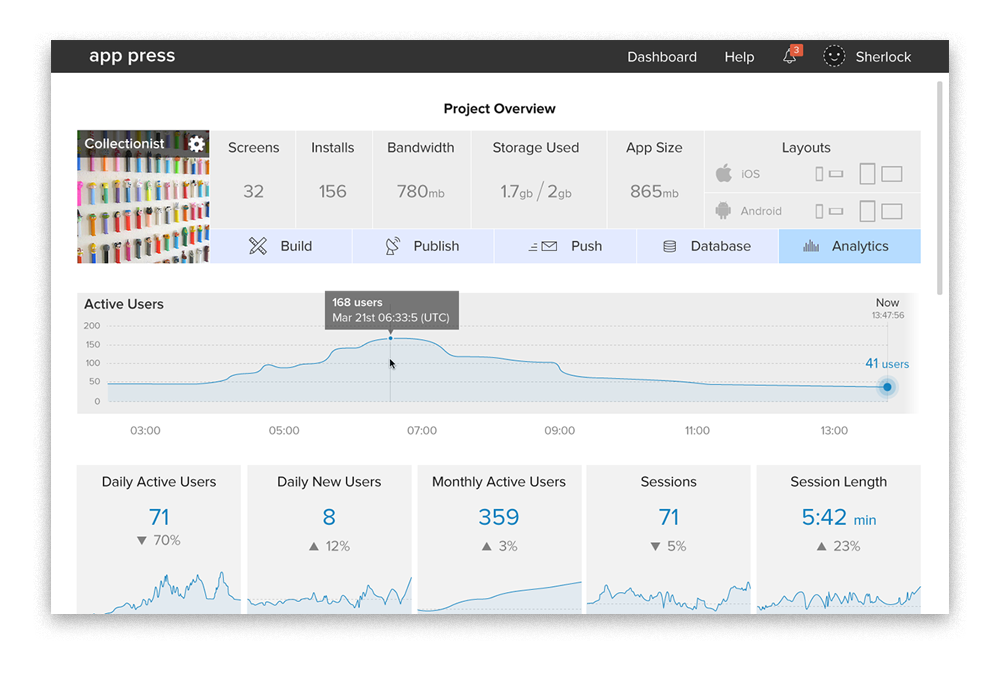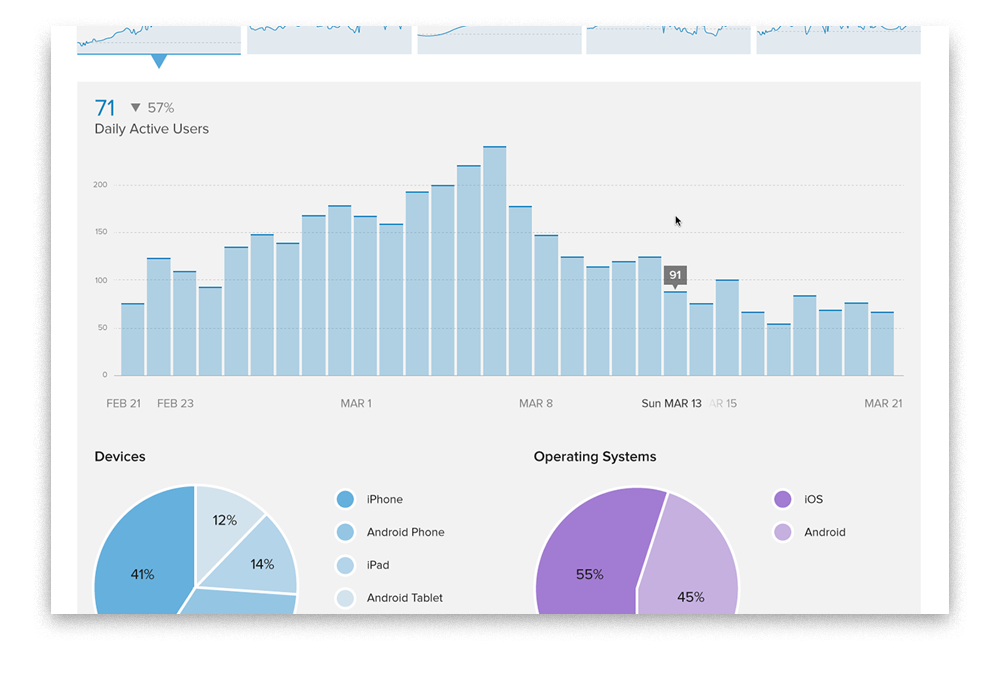 I was tasked to create a mobile app template for App Press Studio. I followed e-commerce design best practices from 2015. Now I'd take a much different approach to e-com mobile app design.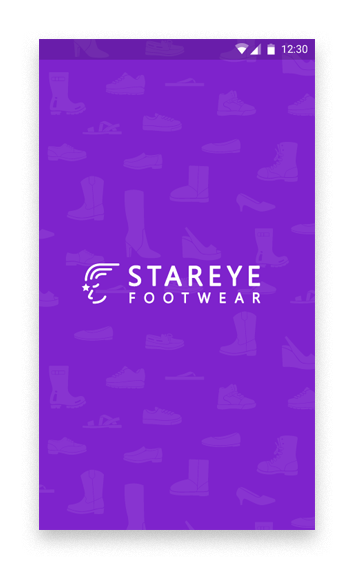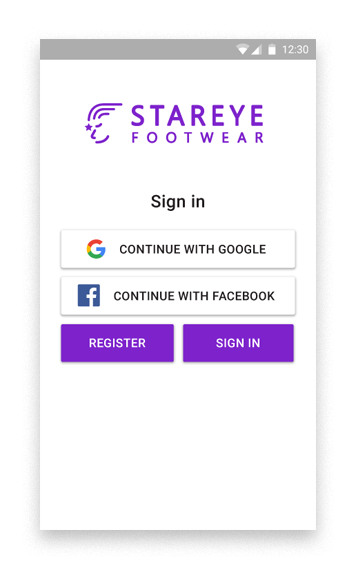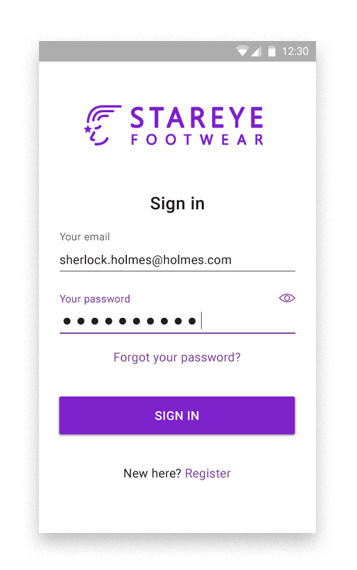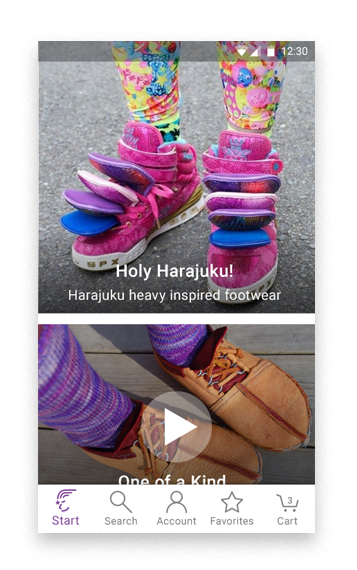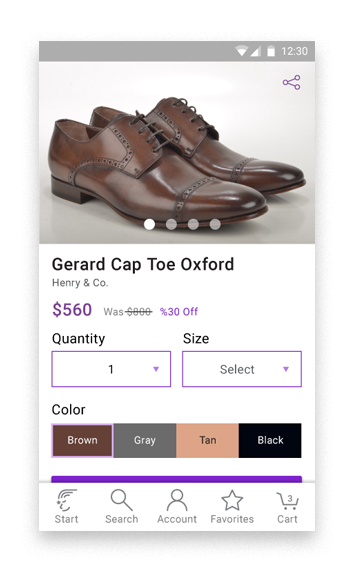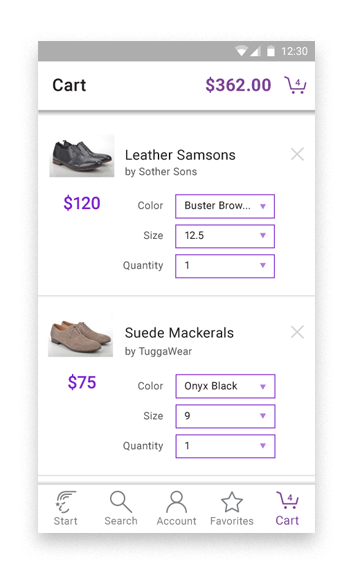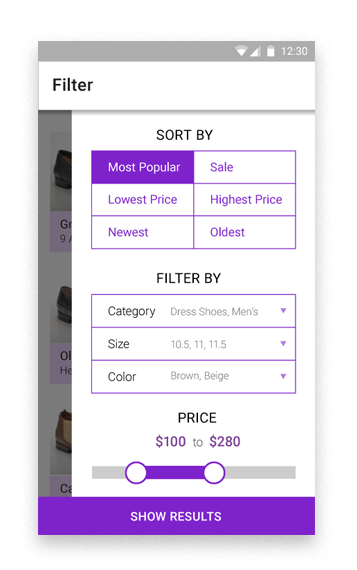 Website Redesign & Rebranding
What follows is a selection of some of my favorite and strongest concept sketches and web pages I designed and illustrated. Too bad many of them didn't make the final cut.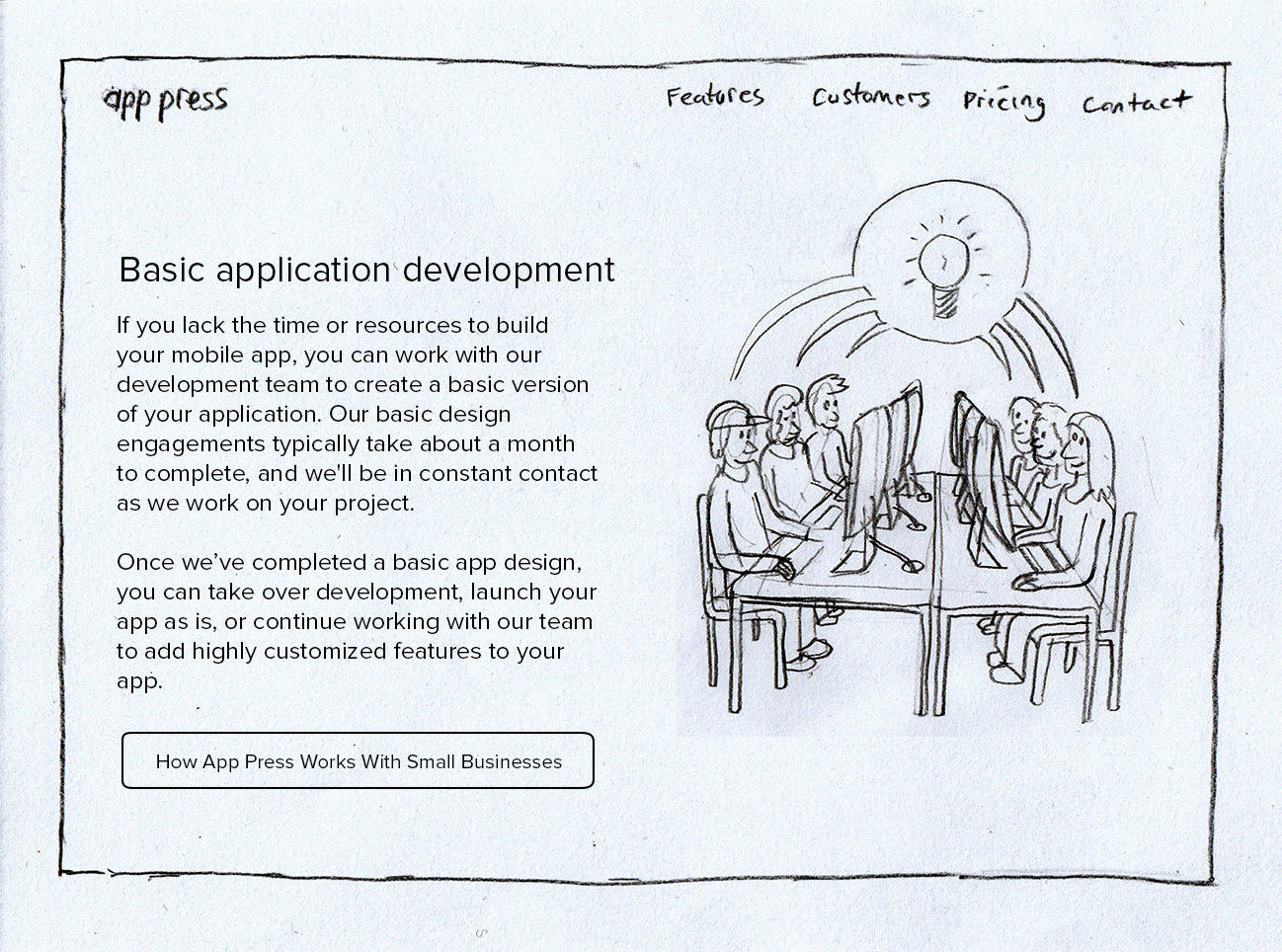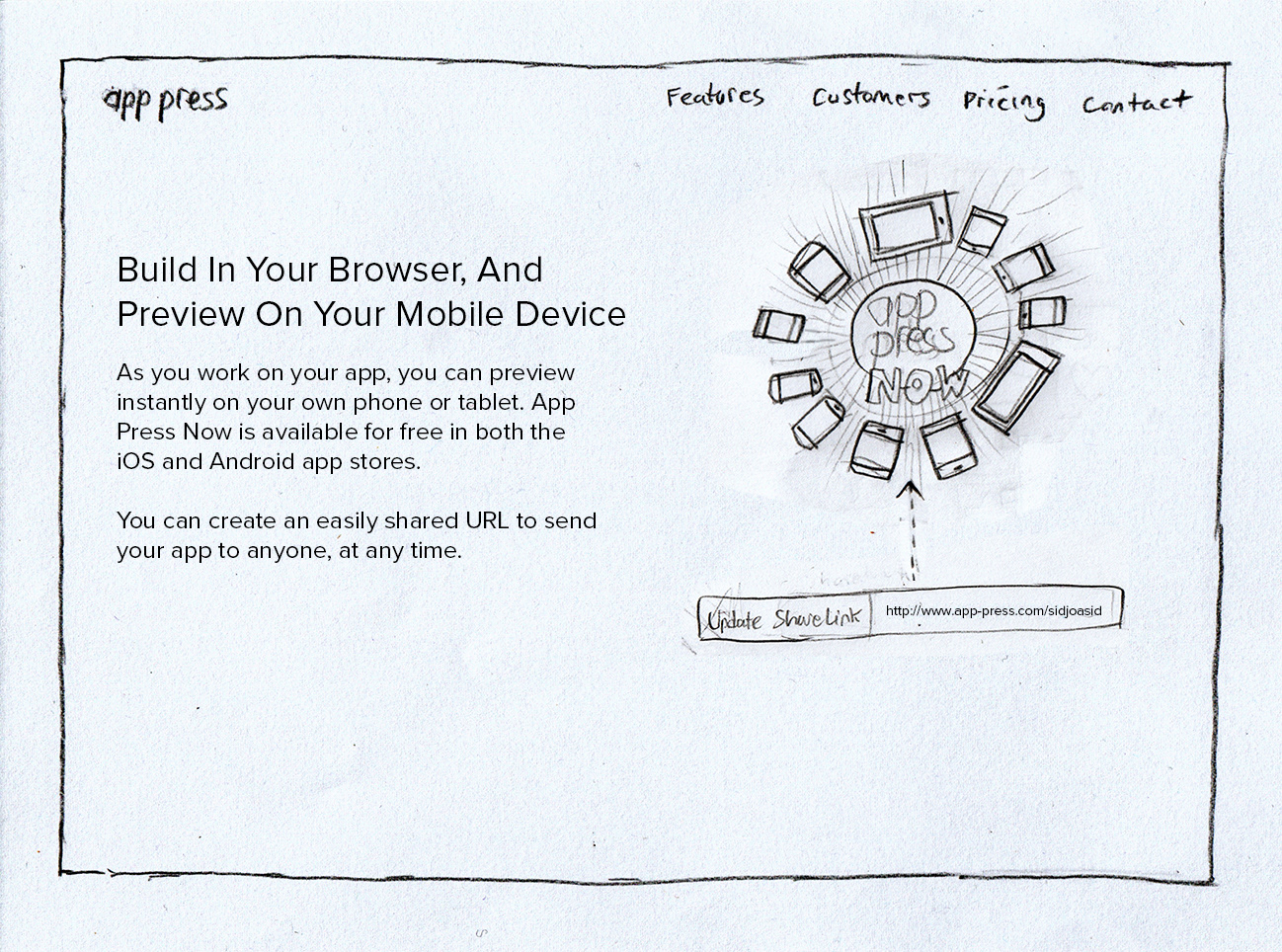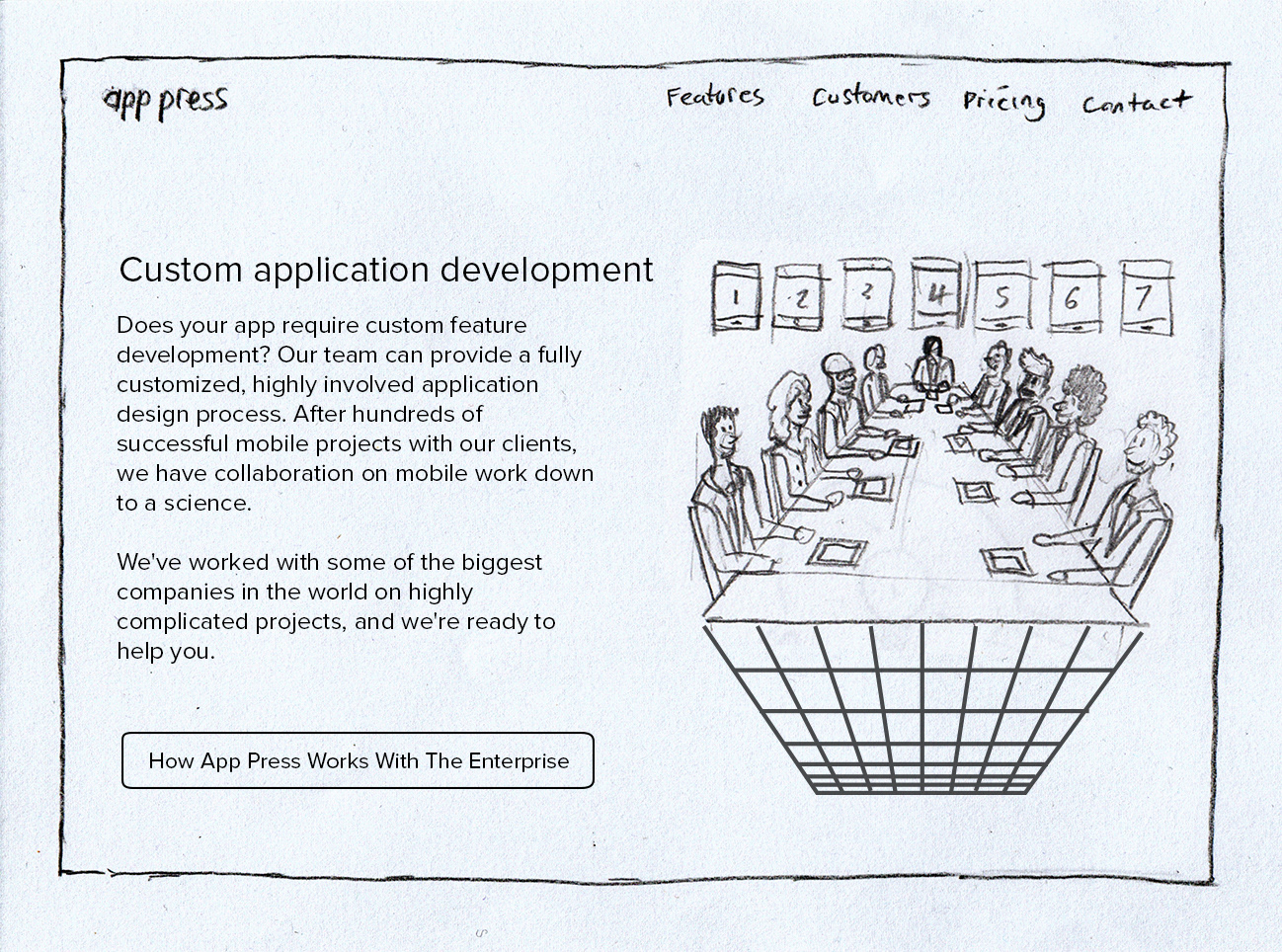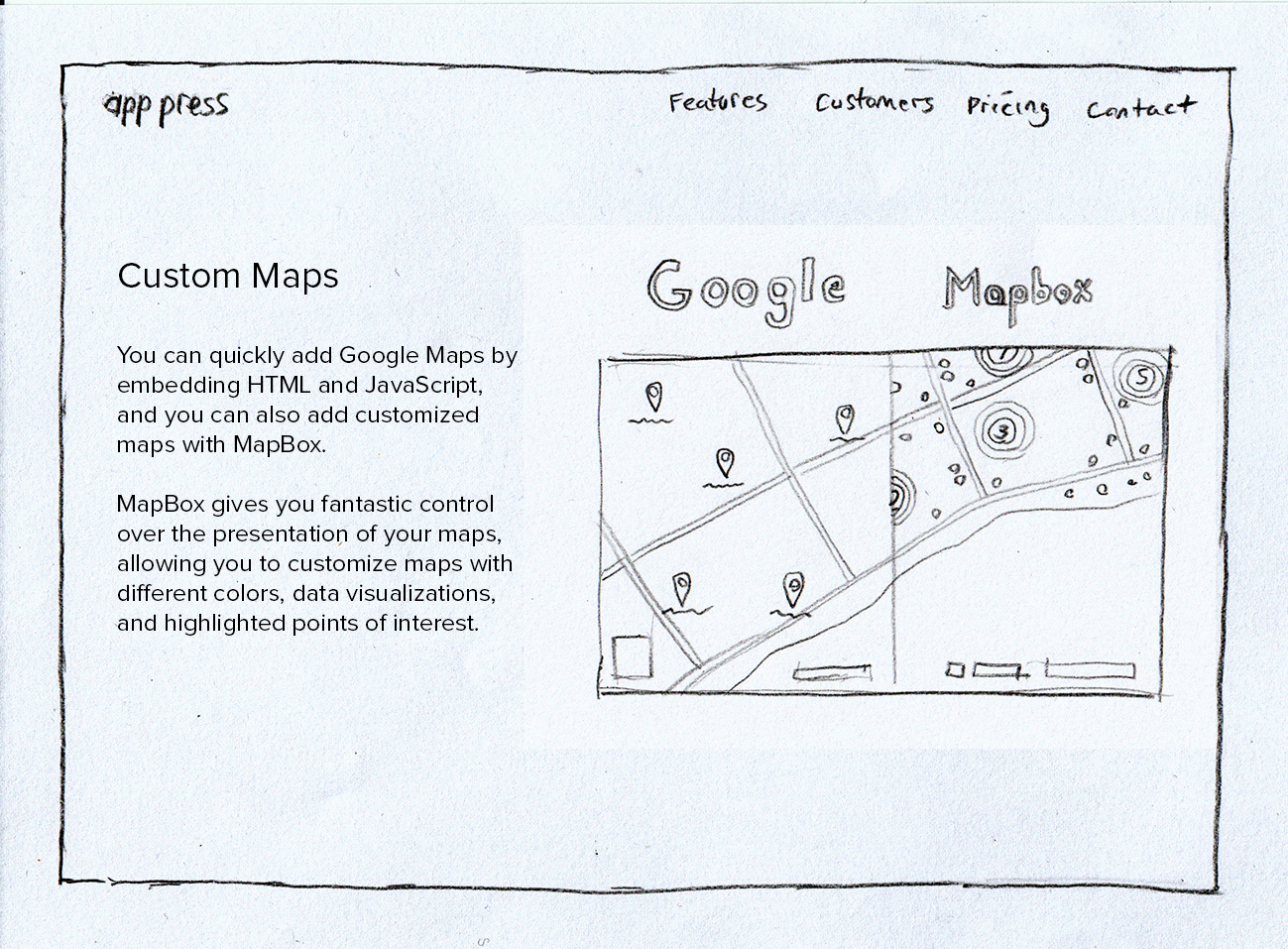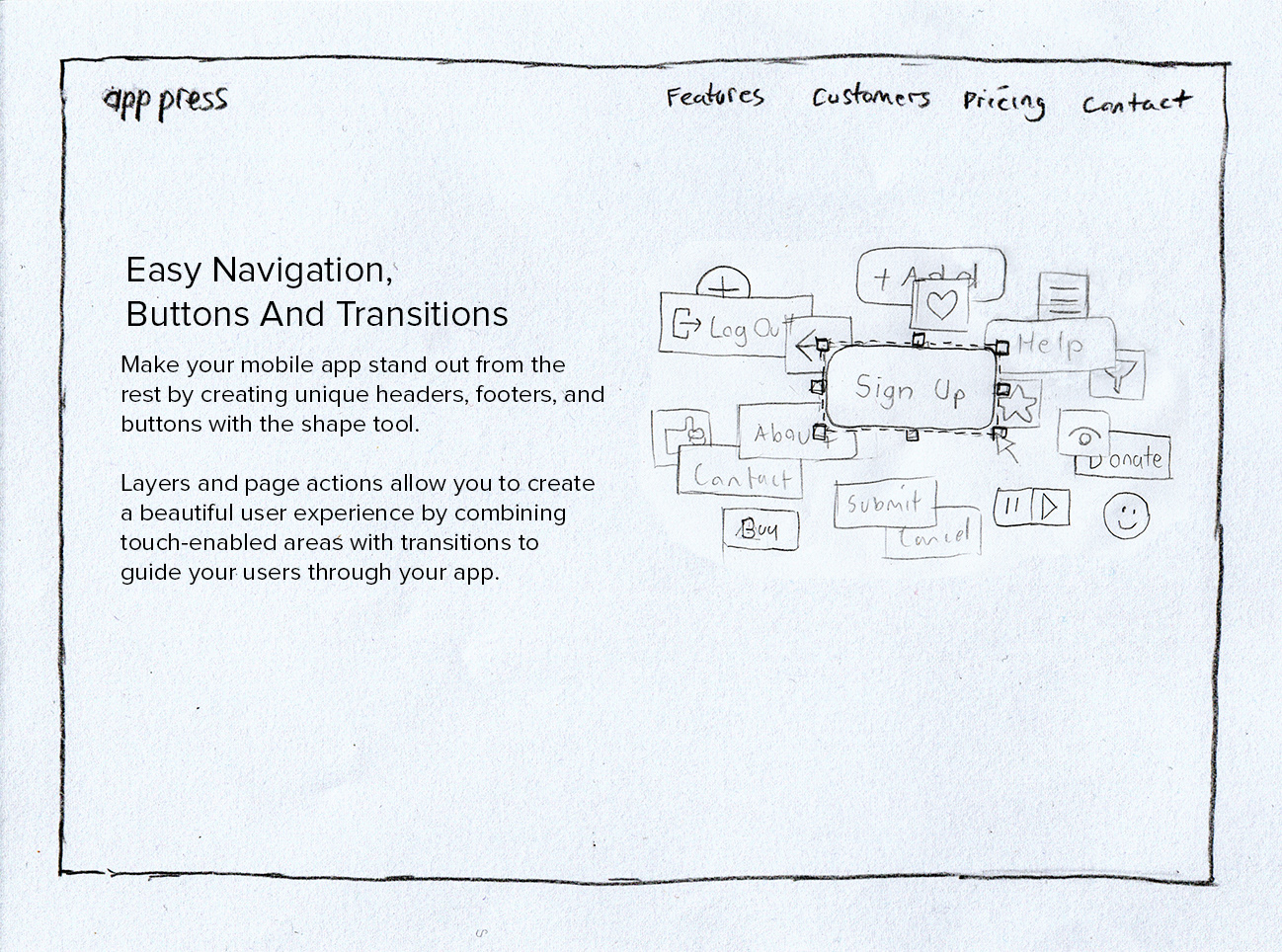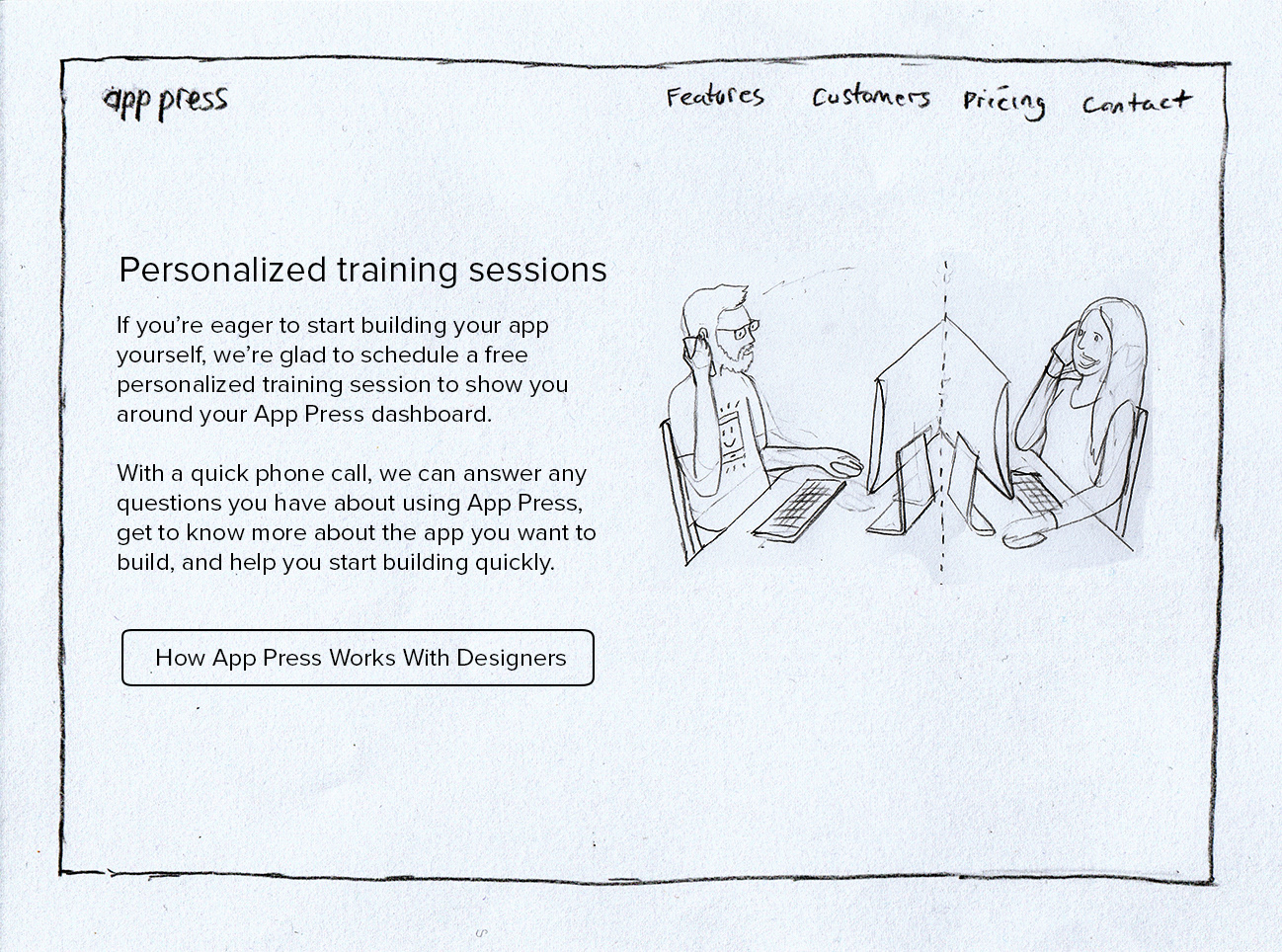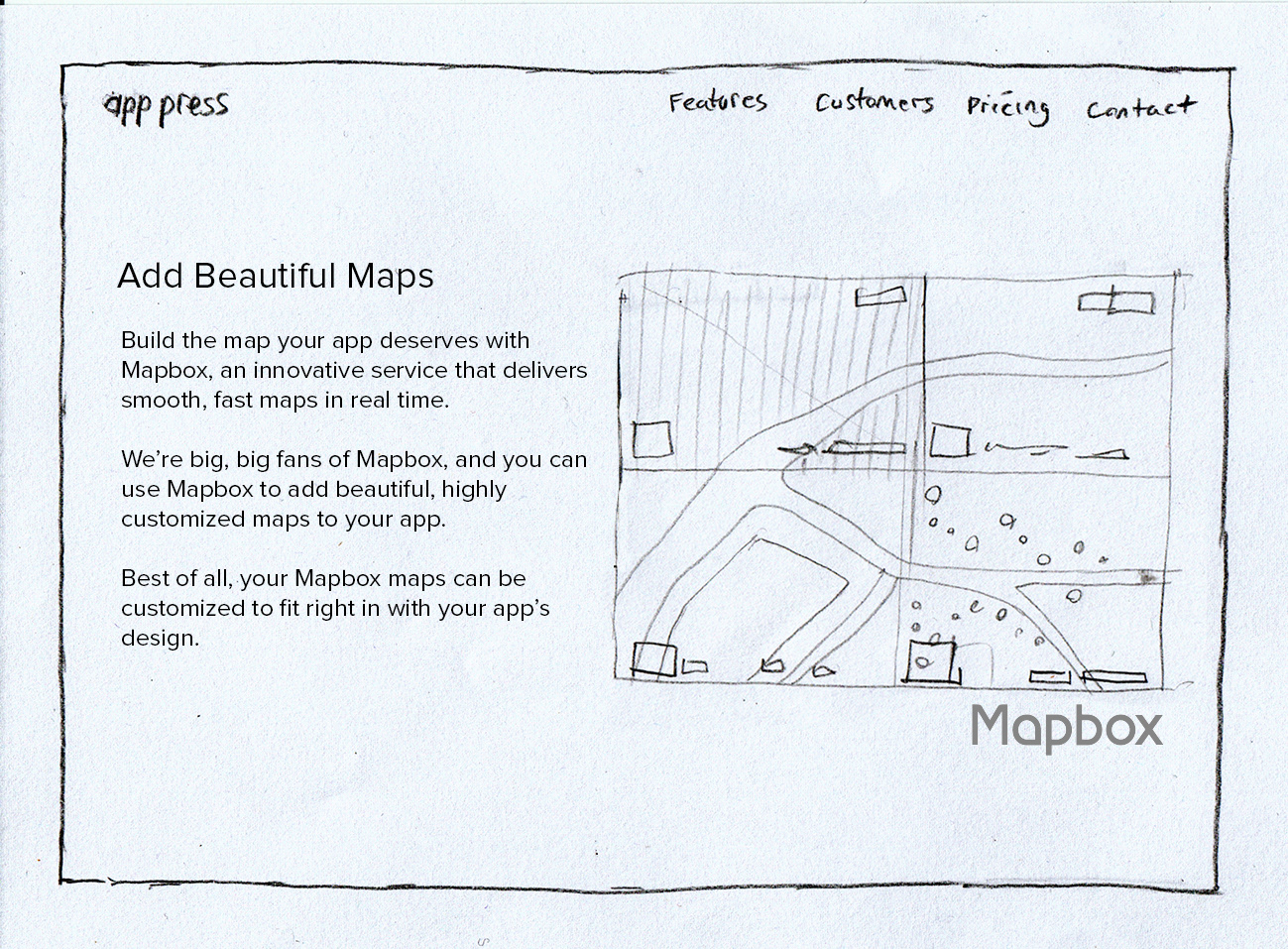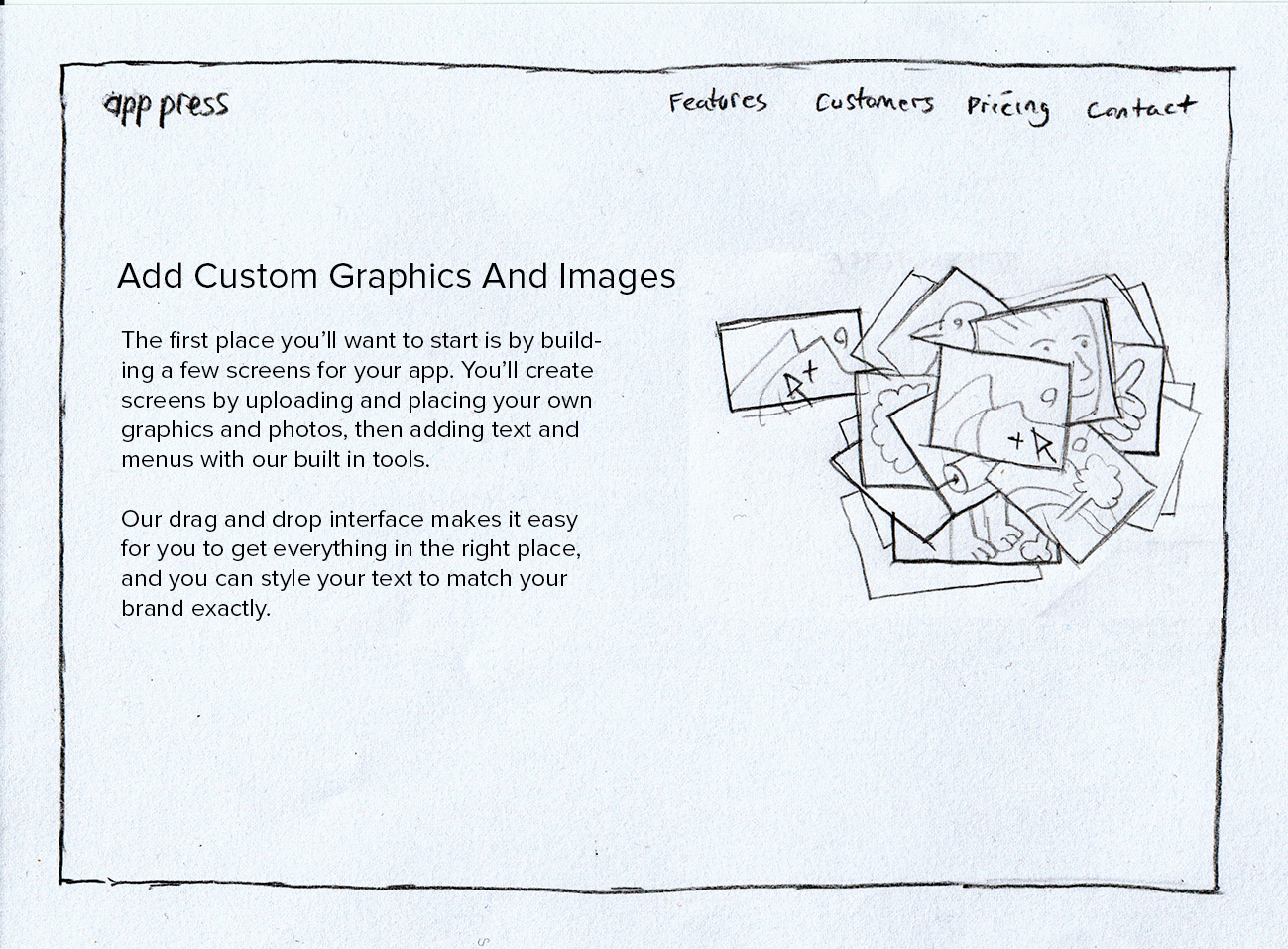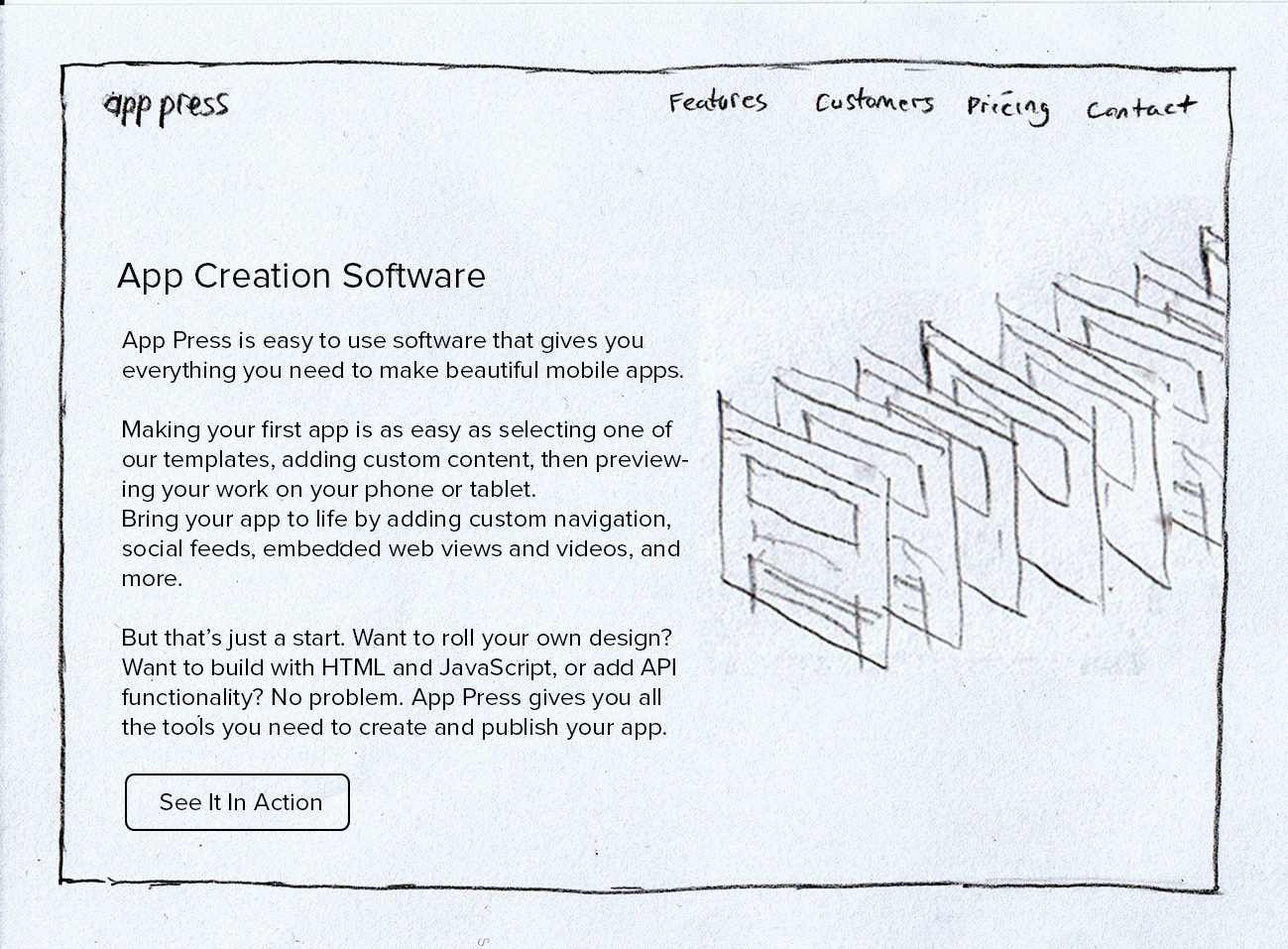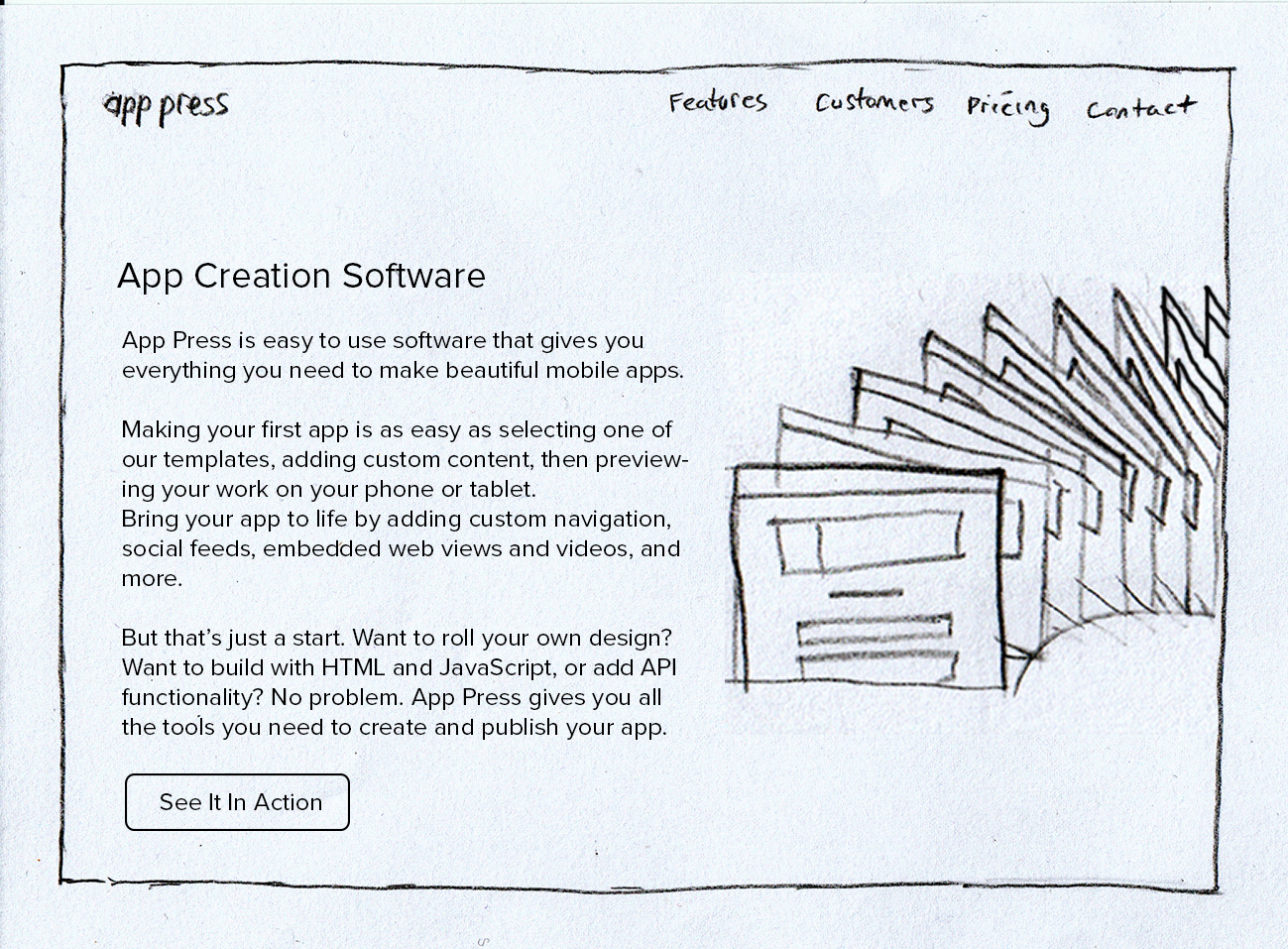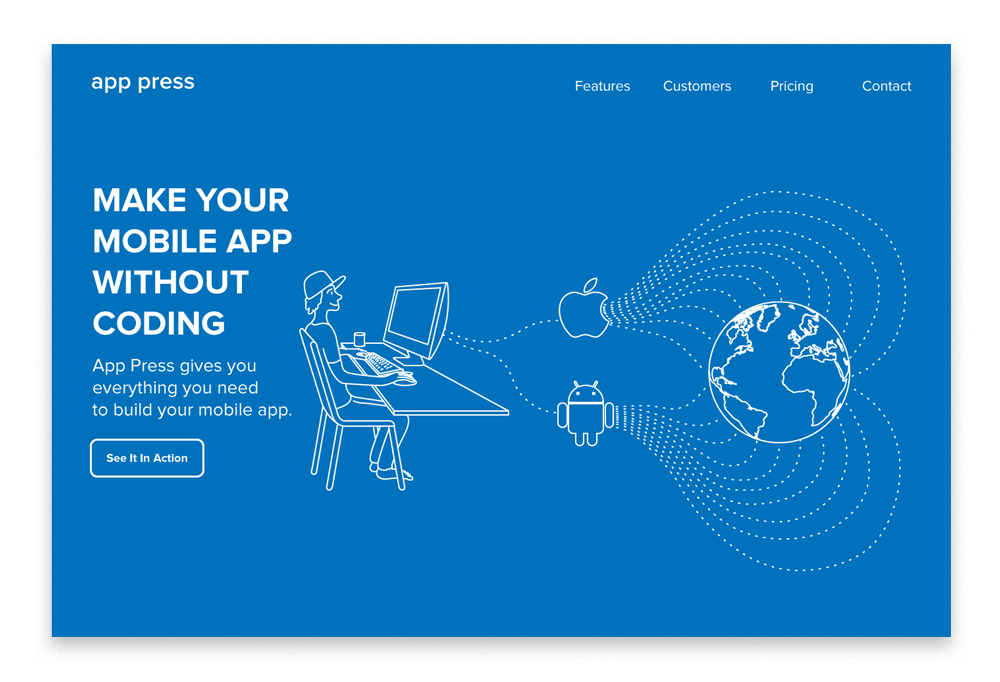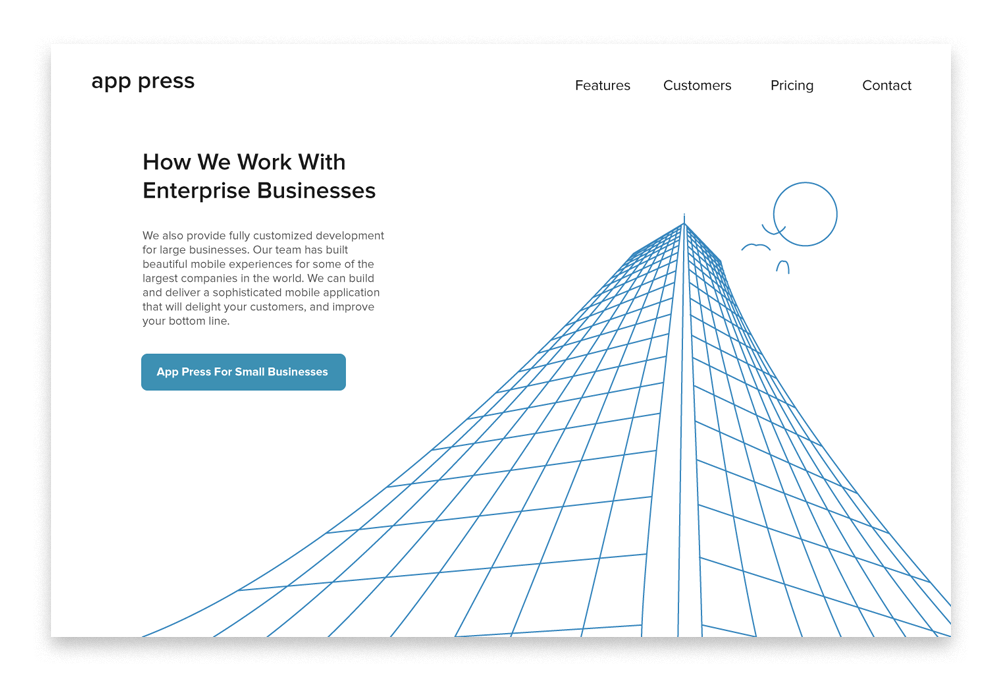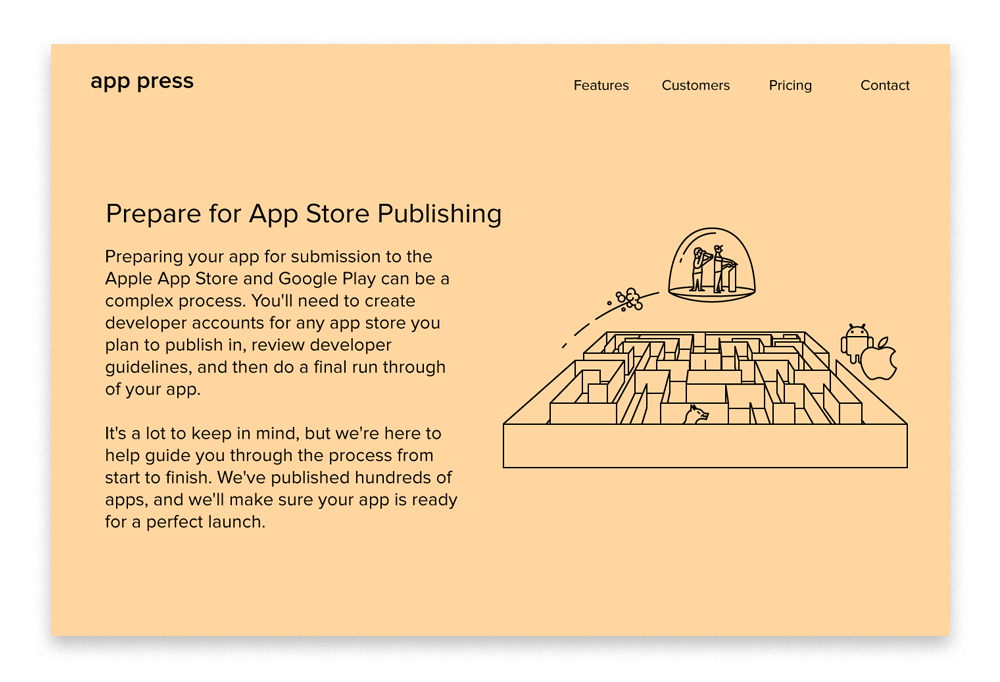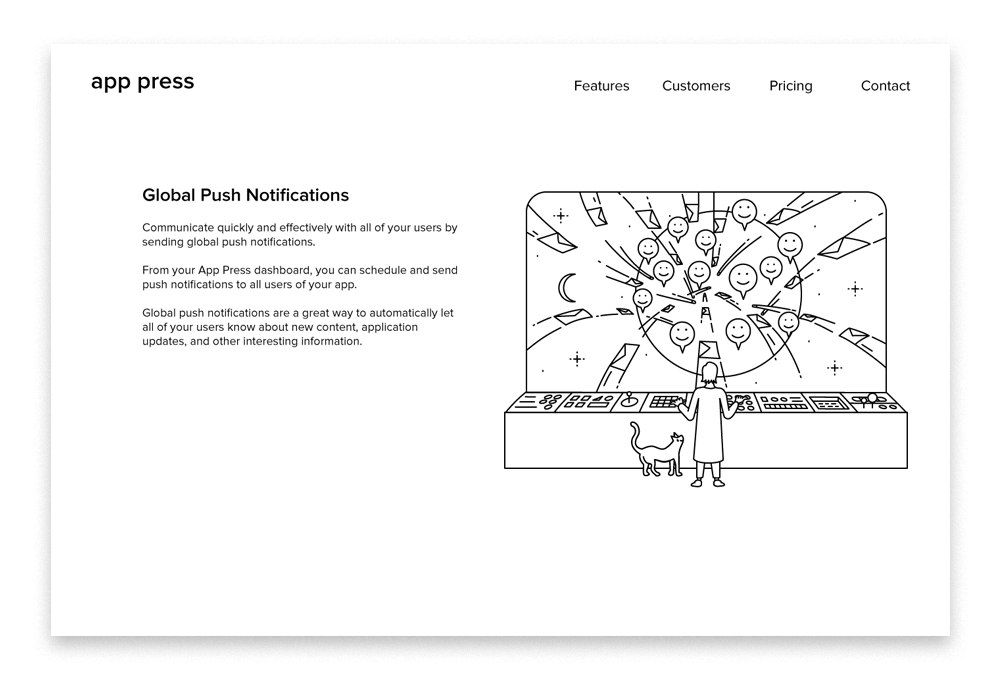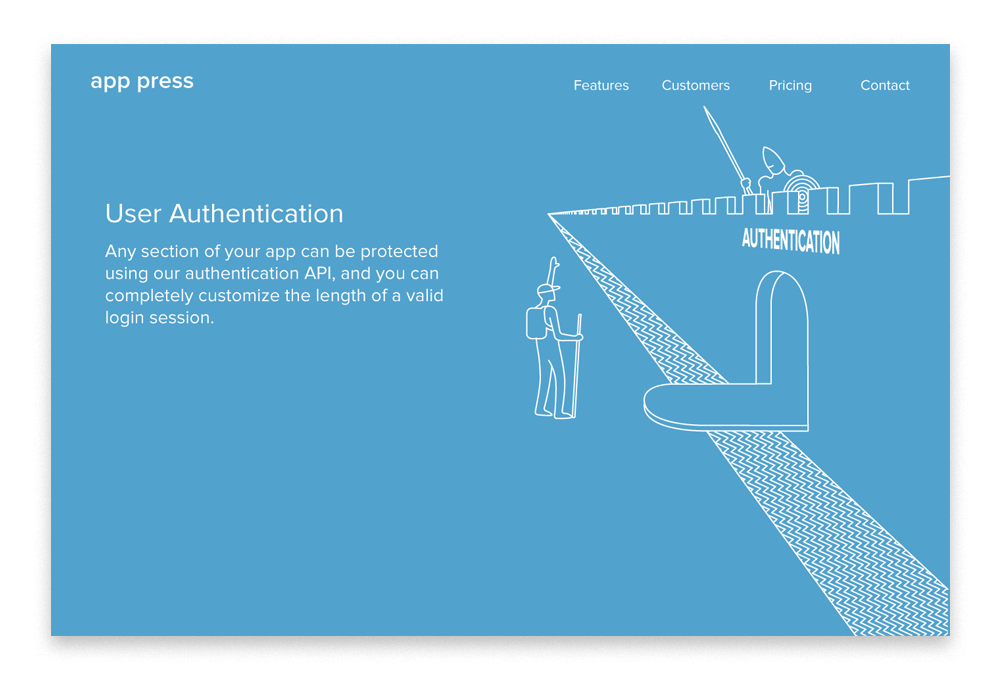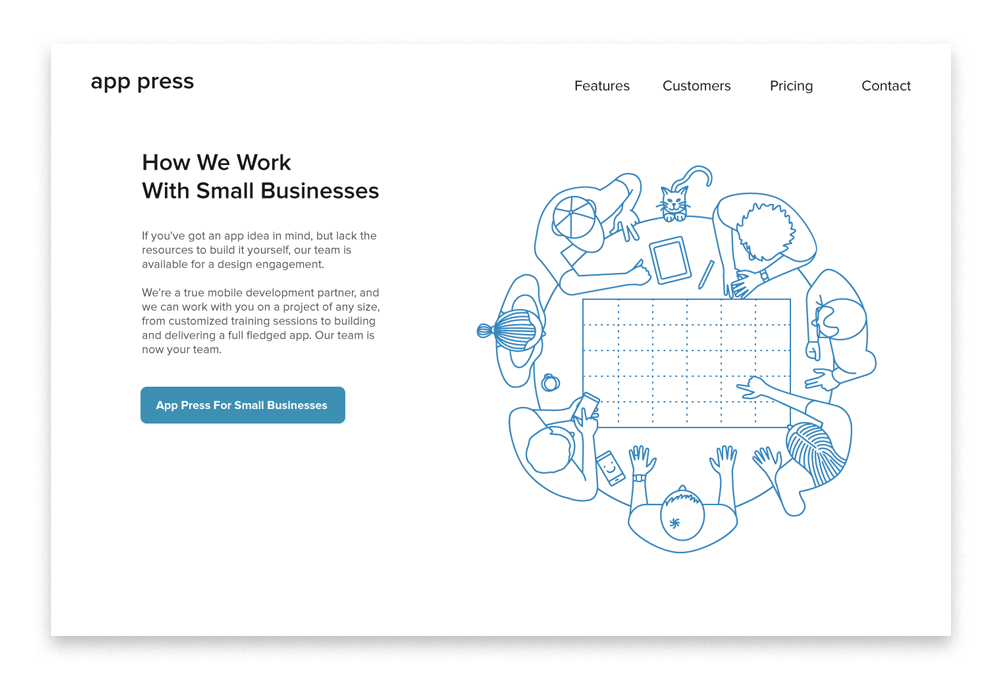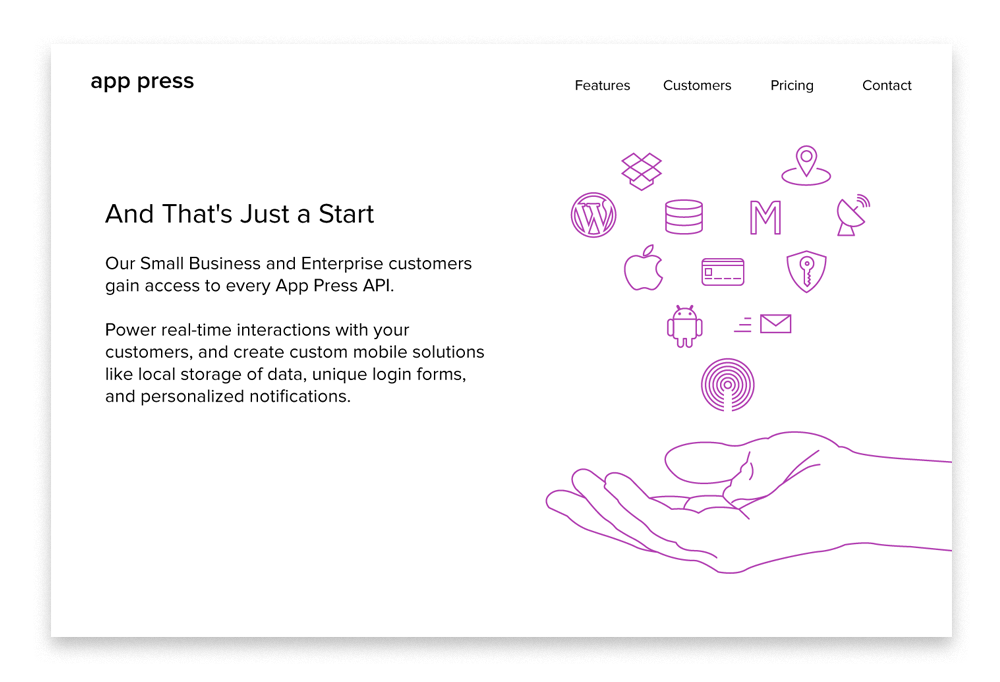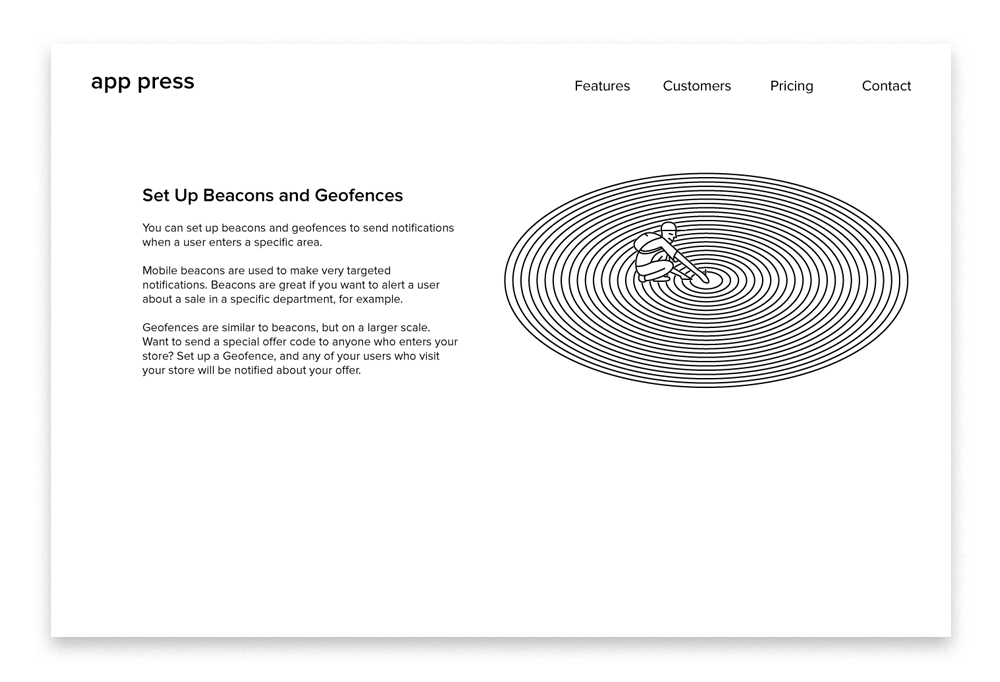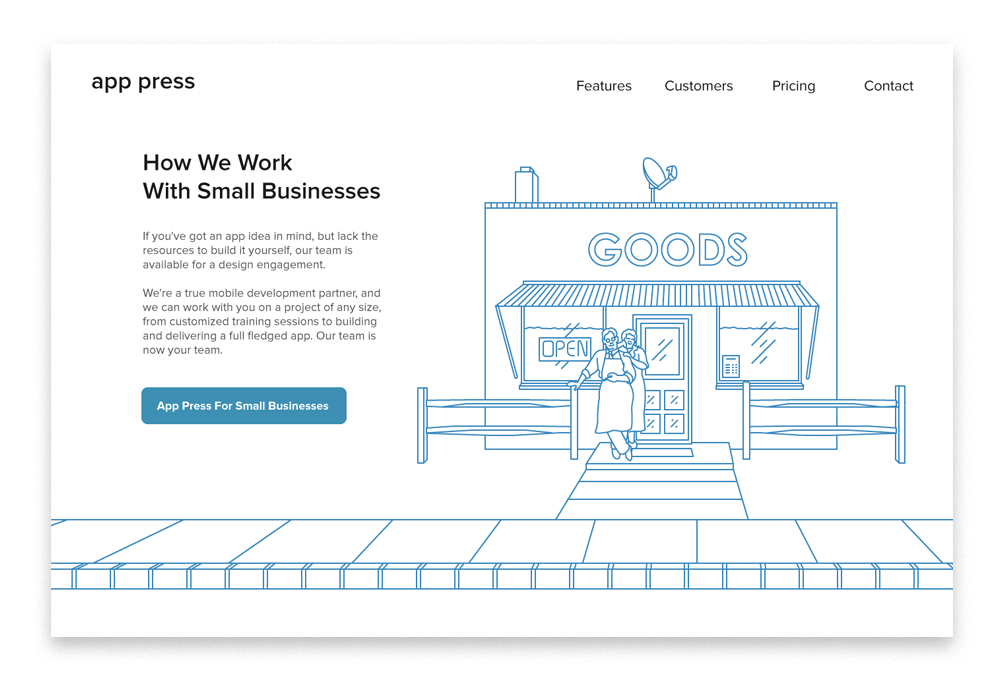 Other Illustrations and Icons
Here are some sketches I drew before going ahead with the final versions in Illustrator. What follows that are some colorful icons for page sections.